What can we do to achieve a better future for Youth after the Corona Crisis? Submit your ideas now! (Dutch)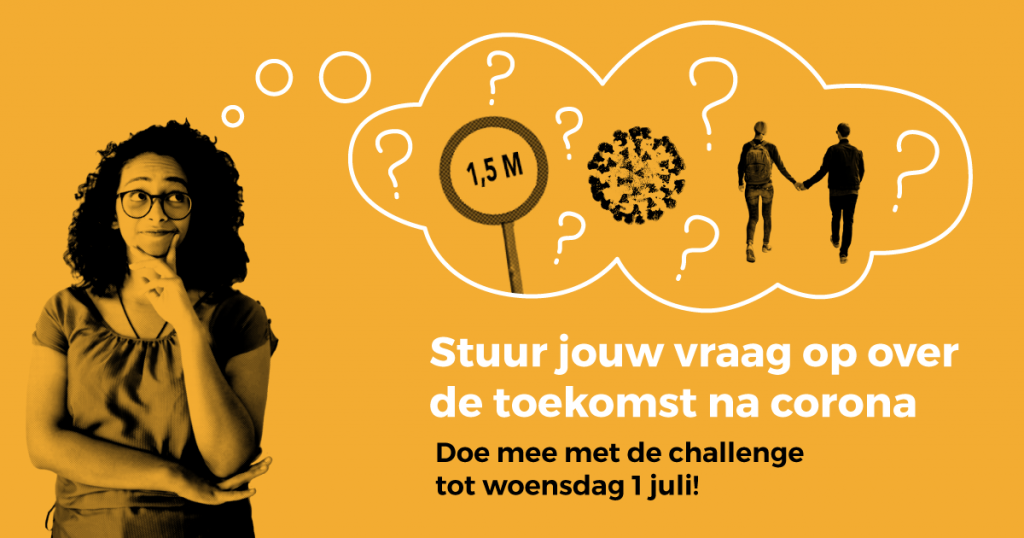 De corona maatregelen hebben het leven van jongeren en kinderen veel veranderd. Als jongere heb je behoefte om de wereld te ontdekken, veel nieuwe vrienden te maken en om iets goeds te doen voor je omgeving, hoe klein ook. Dat zag je ook tijdens de coronacrisis, waar er in rap tempo allerlei initiatieven zijn opgezet. Van kleine dingen als boodschappen doen voor de (oudere) buurvrouw, tot grotere initiatieven waarbij voedselpakketten worden gemaakt en verspreid door jongeren.

Eveline Crone doet samen met haar collega's Renske van der Cruijsen en Suzanne van de Groep onderzoek naar hoe de hersenen zich ontwikkelen en hoe dat invloed heeft op wat we denken en doen in de maatschappij. Eveline en haar collega's zijn daarom op zoek naar jongeren die ideeën en vragen hebben over hoe jongeren meer betrokken kunnen worden bij wat we nú kunnen doen om stráks beter uit deze crisis te komen. Wat voor kansen zijn er om gezamenlijk meer te bereiken? Hoe kunnen we op een slimme manier het schoolsysteem beter maken? Kunnen we via een virtuele stad meer voor andere betekenen? In wat voor wereld willen jongeren zelf het liefst wonen?

Heb jij een vraag over dit onderwerp? Stel je vraag hier.
Contact
ADDRESS
Erasmus University Rotterdam
Mandeville Building T13
Burgemeester Oudlaan 50
3062 PA Rotterdam, the Netherlands