Renske van der Cruijsen
Renske van der Cruijsen is a postdoctoral researcher at the Erasmus SYNC lab. Her research is focused on self-concept development during adolescence, encompassing behavioral and neural development in typically developing adolescents, as well as self-concept in relation to (sub)clinical conditions such as autism spectrum disorder (ASD), alexithymia, and internalizing problems. She applies a multidisciplinary approach including neuroimaging methods, experimental tasks, surveys, and behavioral observations. Furthermore, she is co-founder of our YoungXperts youth participation platform, and driven to connect science to society and policy. In these efforts she applies living lab methods such as citizen science making use of youth panels. By this means she aims to incorporate questions, needs, and ideas of adolescents into more fundamental developmental cognitive neuroscience research.
After obtaining a Bachelor's degree in child psychology, and a pre-master in neuropsychology, Renske completed a research master in cognitive neuroscience at the Radboud University Nijmegen and the Donders center for neuroscience. During her internship she worked on an EEG study on cognitive control in adolescents with and without ASD. In January 2016 Renske continued into her PhD trajectory supervised by Prof. Eveline Crone. During her PhD trajectory she conducted a three-wave longitudinal fMRI study in 189 adolescents, and a smaller cross-sectional neuroimaging study in adolescent boys with autism spectrum disorder. In her project she collaborated with several researchers, such as Prof. Jennifer Pfeifer at Oregon University, and Prof. Geoffrey Bird at King's college London. Additionally, she obtained her University Teaching Qualification (BKO), and is involved in an array of citizen science initiatives and outreach projects. In 2021 she was awarded with the Best Societal Impact award for PhD Excellence by the Erasmus Graduate School of Social Sciences and the Humanities.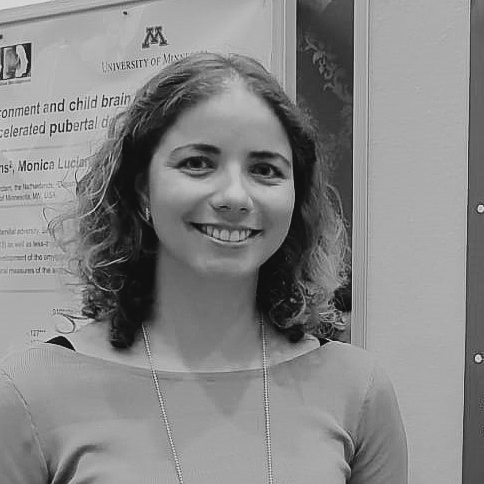 Related publications
The nature of the self: Neural analyses and heritability estimates of self‐evaluations in middle childhood.
Contact
ADDRESS
Erasmus University Rotterdam
Mandeville Building T13
Burgemeester Oudlaan 50
3062 PA Rotterdam, the Netherlands